From the mid-1950s to the early 1980s, China's watch industry formed nine important industrial bases in Shanghai, Tianjin, Beijing, Liaoning, Jiangsu, Shandong, Guangdong, Shaanxi, and Sichuan, with an annual output of 35 million clocks and 5,000 watches. With a production capacity of 10,000 pieces, an independent watch industry manufacturing system has been completely established. At present, China has become the largest watch manufacturer in the world. The combination of microelectronic information technology and precision material processing technology has made the watch industry an important part of "Made in China". Let's take a look at the top 10 Chinese watch factory.
List of the Top 10 watch Manufacturers Worldwide

The following is a list of the 10 best custom Luxury watch manufacturers in the world that specialize in watches. This list was compiled based on criteria such as quality assurance, user reviews, durability, office delivery methods, and after-sales service.
1. Seagull watch
2. Rossini watches
3. Fiyta watches
4. Beijing Watch
5. Tian Wang watch
6. Geya watch
7. EBOHR watch
8. Giant Watch
9. RARONE watch
10. Star King
1. Seagull watch

Sea-gull watch is an old brand in China. It produced the first watch in China and appeared at Baselworld on behalf of Chinese watch brands. It is famous internationally for its exquisite tourbillon technology. The M222S manual winding watch produced by it is the most popular domestic watch.
Tianjin Seagull Watch (Group) Co., Ltd. is located in Tianjin. The seagull brand watches produced by Tianjin have a history of more than 50 years since its birth in 1955. The history of more than 50 years has laid a solid technical foundation for the manufacture of "seagull" watches. Now it has become A watch production base integrating research and development, production, assembly, and sales of watch movements.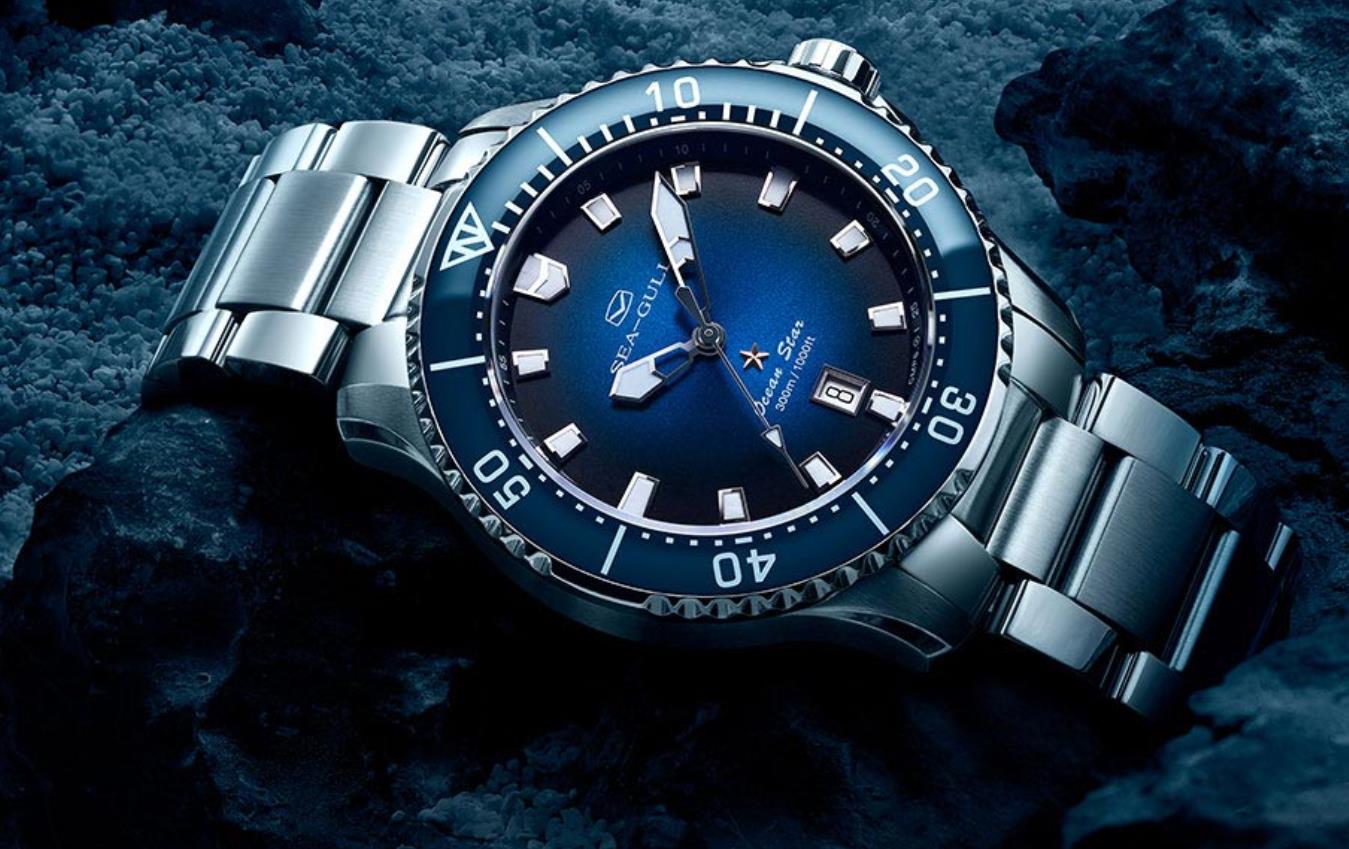 The company's current products are composed of diversified series of products such as mechanical watches, electronic watches, quartz clocks, special clocks (including architectural clocks), national defense mechanical timing products, precision machining, and electronic device processing. Seagull movements are exported to the United States, Germany, and some small European countries.
2. Rossini watches
Rossini is a brand with a very high retail volume and retail sales in this list. With its joint venture brand identity and westernized brand name, it has successfully become the leader in the domestic watch retail industry.
In July 1984, as the earliest Sino-foreign joint venture established in the Chinese watch industry, Rossini was born under the economic background of an oversupply of watch products with US$3.1 million. Introduced a full set of Swiss gold-plated watch case processing equipment and processing technology, relying on advanced technology, produced high-end watch cases to match domestic and foreign watches, and pioneered special-shaped waterproof watch cases in China, becoming a leading enterprise in domestic production of high-end watch cases.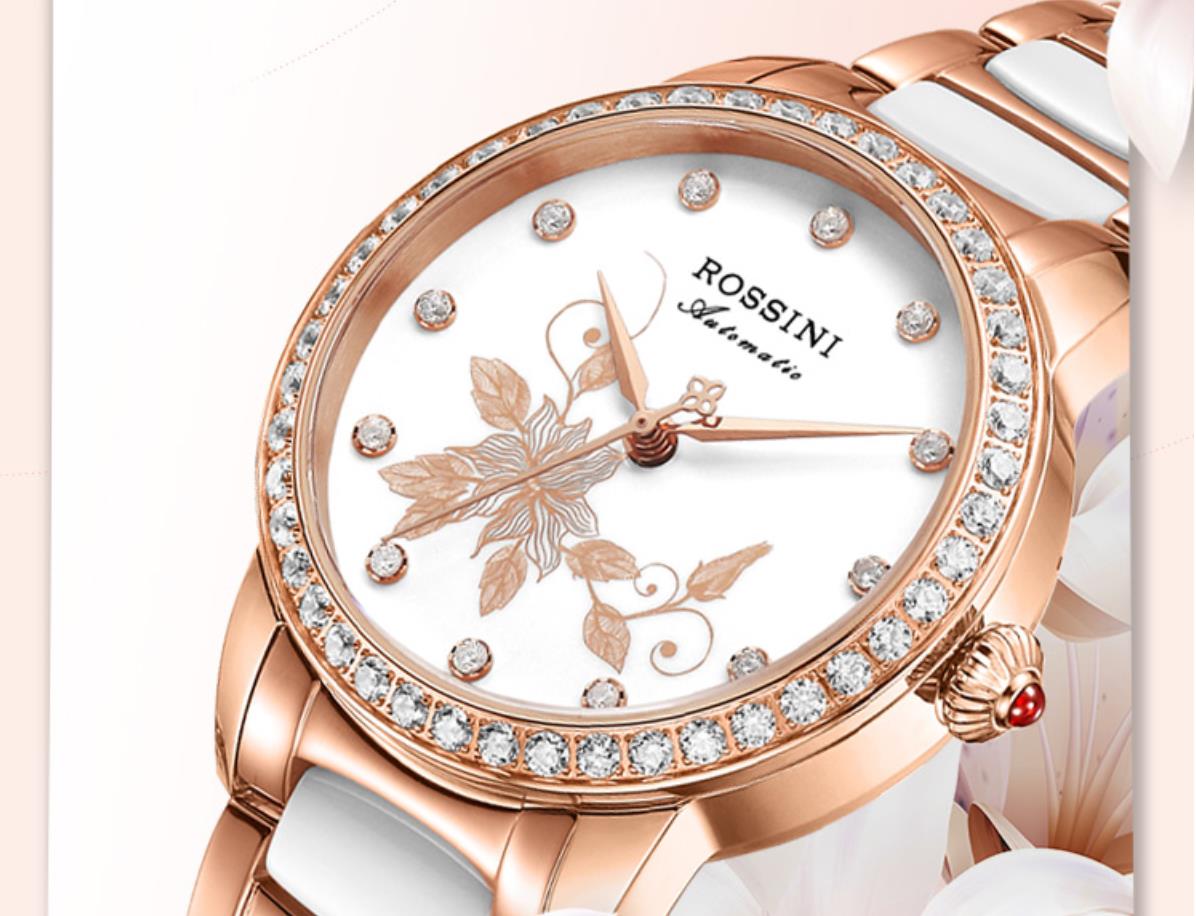 Although Rossini mainly produces mid-range mechanical watches and quartz watches, it also manufactures complex styles such as gold watches and tourbillon watches. Rossini is also exported to developed countries in Europe and America, and as the earliest watch exhibitor in China, it has attracted the attention of the world at the Basel International Watch Fair in Switzerland. The brand has been recommended by European and American professionals, and it is moving from "Made in China" to "China create".
3. Fiyta watches
As Shenzhou 5 flew into space and successfully completed China's first manned spaceflight mission, Fiyta watches deservedly became the number one domestic watch. This is exactly the same as the story of Omega landing on the moon.
Shenzhen Fiyta (Group) Co., Ltd. was established in 1987. It is the only listed company in the watch industry in China. It integrates watch research and development, design, manufacturing, and sales. It owns the famous "Fiyta" brand and "Harmony" As a commercial brand, the marketing network covers the whole country and extends to foreign countries.
At the same time, Fiyta focuses on watchmaking technology, independently develops tourbillon movements and aerospace movements, innovates and develops new watch materials such as space-strengthened titanium, holds watch design competitions, creative watch design, and craftsmanship, and Fiyta is interpreting classic timepieces At the same time, it always conveys the "progressive" life proposition.
Since 2003, Fiyta watchmaking experts have represented the national watch industry many times, participated in the working meetings of the International Organization for Standardization Watch Technology Committee, and jointly revised the international standards of the watch industry with people from the watch industry from Switzerland, Germany, and other countries.
4. Beijing Watch
Beijing Watch is also committed to the manufacture of high-end watches, especially in the fields of tourbillon, enamel, and embossing, and has made great achievements. It is a high-end brand of domestic watches.
Beijing Watch Factory was established in 1958 and is located in Changping, the back garden of Beijing. The factory faces south from the north, with Jundu Mountain as its back, and a bird's-eye view of the Wenyu River. Over the past half a century, Beijing Watch Factory has soaked in the culture of the ancient capital, cultivated outstanding people, explored the art of watches and clocks, challenged the limits of craftsmanship, and formed a corporate culture of "people-oriented, collaborative, realistic, and innovative".
Beijing brand watch is the first brand in China to develop a tourbillon watch, which was completed in 1996. In 2004, the red gold limited-edition tourbillon watch released by Beijing Brand Watches was also the first time that China produced and sold high-end watches.
Every Beijing watch is a reflection of the unique life attitude of the watch owner. Whether collectors or elites in various fields, countless owners of Beijing watches in history can feel the sincerity of Beijing watches. They are a group of people who uphold the oriental essence and have a sense of "independent innovation" and pioneering spirit; they are confident, independent, embrace the times, know how to interpret "tradition" from a new perspective, and interpret tradition in a more fashionable and modern way.
5. Tian Wang watch
Founded in 1988, "Tianwang Watch" is a watch brand under the Hong Kong Shijibao Group. It adopts the crown shape as the brand logo. After more than 20 years of development, it has become a famous brand in the domestic watch industry. Today, relying on a strong design team and research and development strength, Tianwang watches have designed and produced Tianjue Tourbillon, Legend, Fengshang, Fengyun, Dragon and Phoenix, Golden Knight, Wheel, and so on through various advanced computer design software and international precision processing equipment. Many series of classic watches such as the Times series is deeply loved by people from all walks of life.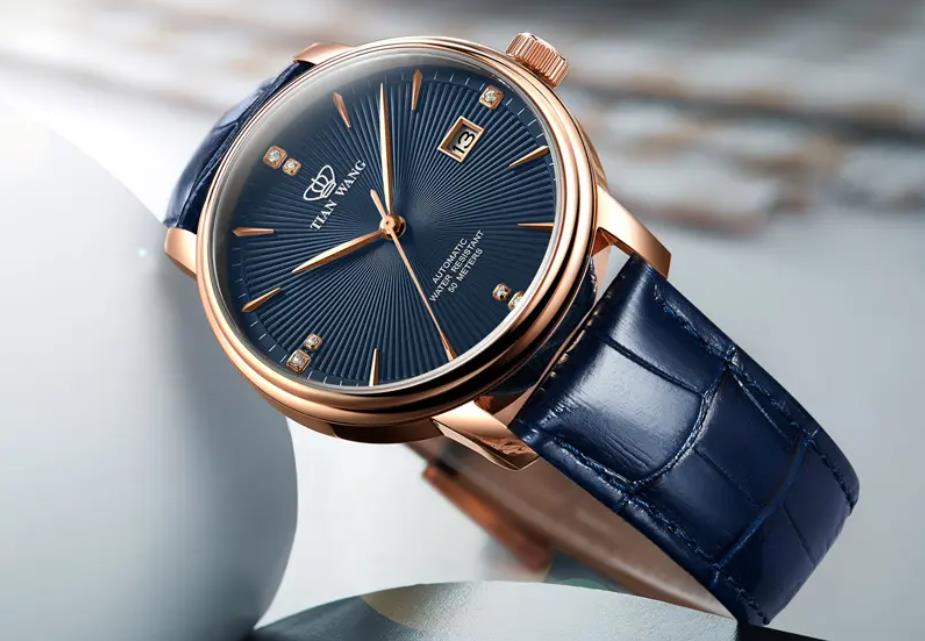 In 2019, the after-sales service of Tianwang watches will be fully upgraded, and the warranty period will be extended to two years. You can enjoy a two-year warranty and two-year battery replacement service for movement problems caused by non-human factors.
6. Geya watch
Shenzhen may be the center of watchmaking in China, and Geya is also produced in Shenzhen. Geya watch started in 1993 and has been adhering to the business purpose of "first-class quality and first-class service" for 21 years. Geya watch has introduced the world's advanced design concept, watchmaking technology, and equipment, and has continuously launched classic works that are deeply loved by consumers.
Geya puts its product research and development base in Shenzhen, the most dynamic and innovative city. The annual output of watches is more than 1 million. The brand "GEYA" and "Geya" watches have gained a high reputation in China. In recent years, Geya Watch has put forward the brand core value concept of "freedom and true temperament", carried out a new brand interpretation of Geya Watch, vigorously strengthened product research and development, and formed Geya's unique style.
7. EBOHR watch
EBOHR watch is a well-known watch brand under the Haidian Group, and Rossini is also in the same group. EBOHR was founded in Shenzhen, China in 1991. EBOHR boutique company is a subsidiary of China Haidian Group, a listed company in Hong Kong. It is a group enterprise specializing in the design, manufacture, and marketing of brand watches, precious metal jewelry, and refined products.
EBOHR is not only a brand, but ut also has a rich sub-product line. There are also two sub-brands under its name, Yufei and Kanna, which produce high-end complex watches and ladies' jewelry watches respectively. Yufei also has watches with complex functions such as hollow, tourbillon, standard hands, and moon phases. It is one of the four major brands of domestic brands and one of the high-end watches.
8. Giant Watch
The Giant Watch factory was established in 2007 in Shenzhen, China. From 2007 to 2012, Giant Watch established a watch accessories processing factory. The main product of the Giant Watch is the watch's bottom cover. The domestic watch case factory is a customer of Giant Watch. At that time, it only accepted domestic orders.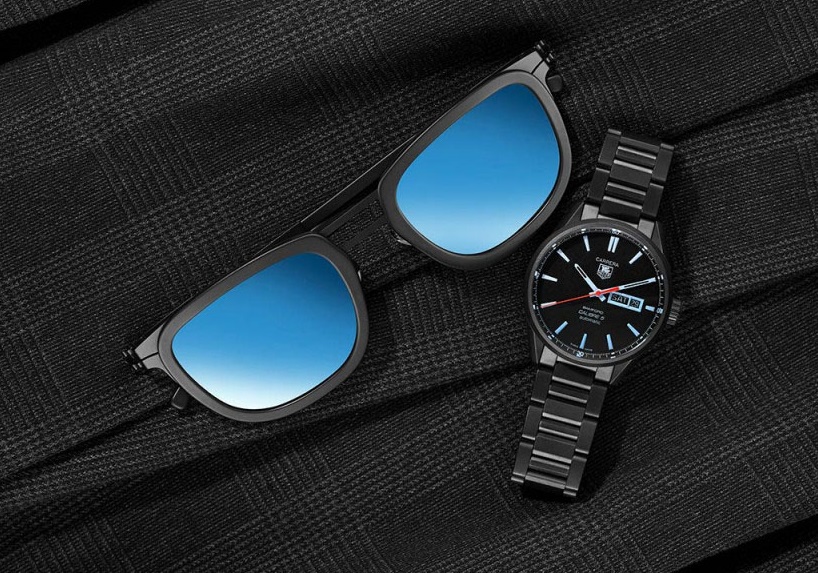 From 2013 to 2014, it began to enter the international watch field and officially started to do international business.
2015-2017 In-depth cooperation with ORIGINAL GRAIN, the largest steel-wood watch brand in North America. We provide OEM services to customers and also participate in joint development with customers. We have started ODM cooperation with the Italian brand WEWOOD, the originator of European wooden watch brands. We provide OEM cooperation with VINCERE, a watch brand famous for its chronograph in the United States. We also provide OEM cooperation with l&f-Mechanik, a German watch brand famous for its design in Germany. The company won 2019 IF Design Award.
In 2018, it cooperated with the American children's brand DISNEY for the first time. A secondary collaboration at DISNEY in 2019.
The mission of Giant Watch is to make it easy for customers to customize watches. At present, watches are exported to the United States, the United Kingdom, and other European and Americuntries, as well as Southeast Asia, the Middle East, Africa, and other countries.
9. RARONE watch
Founded in 1988, Shenzhen Rarone Watch Co., Ltd. is a large-scale watch enterprise integrating professional watch research and development, manufacturing, and watch sales. After more than 20 years of production and operation, it has become a backbone enterprise in China's watch industry. It has more than 100 independent intellectual property patents and has registered and protected trademarks in more than 100 countries around the world.
Since its establishment, Rarone Watch has adhered to innovative design and high-quality goods strategy, pursued excellence in quality and perfection, and won praise from consumers for its cost-effective products and perfect service system. Reynolds has participated in international famous exhibitions such as Baselworld Watch & Jewelry Fair in Switzerland, Munich Watch & Jewelry Fair in Germany, Middle East Dubai Merchandise Fair, Hong Kong Watch Fair, China (Shenzhen) International Watch Fair, etc., and has become a famous Chinese brand that has entered the international event. At present, Rarone's brand influence and popularity have gone to the world.
RARONE Renault watches are exported to Switzerland, Italy, Canada, the United States, Dubai, and more than 30 overseas countries and regions, building a global sales network and service system.



10. Star King
People in the north of Xinghuang watch may know less about it, but the brand is a household name in Guangdong, China, and it is a well-known watch brand in Guangdong, China. Shenzhen Jieyong Xinghuang Watch Co., Ltd. was founded in Shenzhen in 1992. It is the first brand in the list found in the 1990s. It is a professional watch manufacturer integrating R&D, production, and sales. Over the past 20 years, we have been focusing on product details and pursuing excellent quality, which has created the Xinghuang brand.
In 1988, Xinghuang took the lead in participating in the "Hong Kong International Watch Fair" and "Basel International Watch and Jewelry Fair", officially entering the international market. Xinghuang watches have rich product lines and beautiful designs, and they pursue design details more than many domestic brands. It is indeed a Chinese watch brand worth buying.
The above is the introduction of the top 10 Chinese watch factories 2023. The ranking is not in a particular order. Each watch factory has its own advantages and pursuits. I hope it can give you more references.
This guide will be updated every 3-6 months to ensure the latest watch factory information.