The square shape watch is more personalized than the traditional round watch. Although the square shape watch is a relative niche style, each brand will have a few models. Customizing a square shape watch is a fun and creative process. We can achieve personalized customization in a few steps.
1. Customize based on your favorite watch functions

First, choose a square shape watch that you want to customize. Consider factors such as size, material, and function, especially the function of the watch, to be clear in advance. Find a watch with a design and function you like as a starting point.
2. Determine your customization goals

Identify the specifics of what you want to customize. It may involve changing straps, dials, hands, bezels, or even adding personalized engravings. Identifying your goals will help you effectively plan the customization process.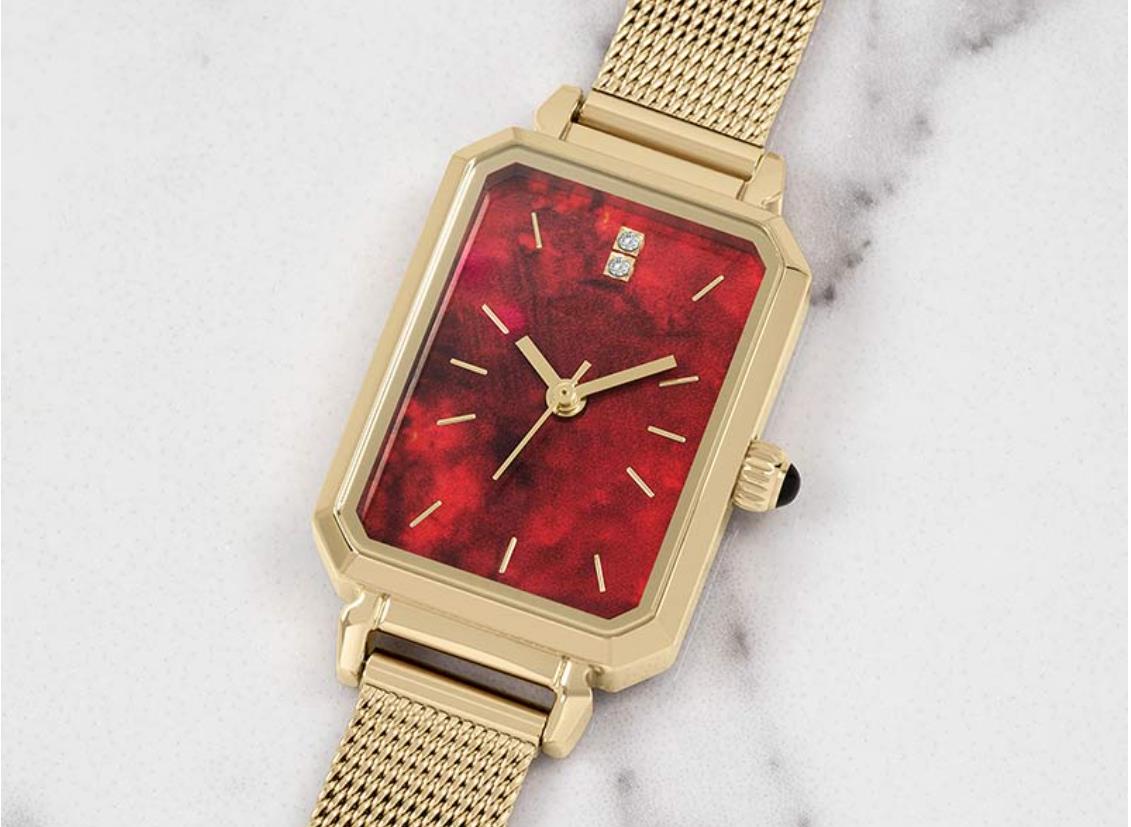 3. Choose a new strap

One of the easiest ways to personalize a watch is to change the strap. Consider different materials such as leather, metal, rubber, or fabric. Choose colors and styles that match your preferences and the overall aesthetic you want. Make sure the strap width matches the lugs on the case.
4. Replace the dial or pointer

If you want to go beyond the strap, consider replacing the dial or hands. Some watch manufacturers offer interchangeable dials or hands, allowing you to easily replace them. Alternatively, you can take the watch to a professional watchmaker who can make the desired changes for you.
5. Custom bezel

The bezel is the ring that surrounds the dial. Some square shape watches have removable or customizable bezels. Find an aftermarket bezel that fits your watch model, or consider working with a jeweler to create a custom bezel design.
6. Add sculpting or a personal touch

To make your square shape watch truly unique, you can add engraving or a personal touch. This may involve engraving your initials, meaningful messages, or special symbols on the case back or side of the watch. Consult a professional jeweler with experience working with watches to ensure the correct engraving technique is used.
7. Seek professional help when necessary

If you are not sure whether you want to modify it yourself, or if you have complex customization ideas, it is best to consult a professional watchmaker or watch factory. They can provide guidance, and expertise, and ensure modifications are done correctly without damaging the watch.
Remember to take good care of your custom watch and service it regularly to maintain its performance and longevity. Enjoy the process of customizing your square shape watch to reflect your personal style!