The watch band is divided into a metal strap, leather strap, nylon strap, silicone strap, and so on. At present, leather straps are very popular. Leather straps are divided into PU leather and genuine leather. Leather straps usually include cowhide, crocodile skin, etc. How to identify the head as cowhide? Watch manufacturers have more than 20 years of experience, we are here to share some tips.
The first layer of cowhide is the epithelium of the bovine body, and the surface has primitive skin characteristics, which is composed of a fibrous layer similar to villi and a slightly loose transition layer that is closely connected with the fibrous layer. The first layer of cowhide is divided into two types: direct processing of depilated raw cowhide and splitting of thicker cowhide, and secondary processing of the upper layer with tight fiber structure. Generally, there are signs of natural scars and blood tendons on the first layer of cowhide, so the whole first layer of cowhide will have many leftovers, and the leftovers are usually used to produce low-grade leather products. Layer leather to be durable.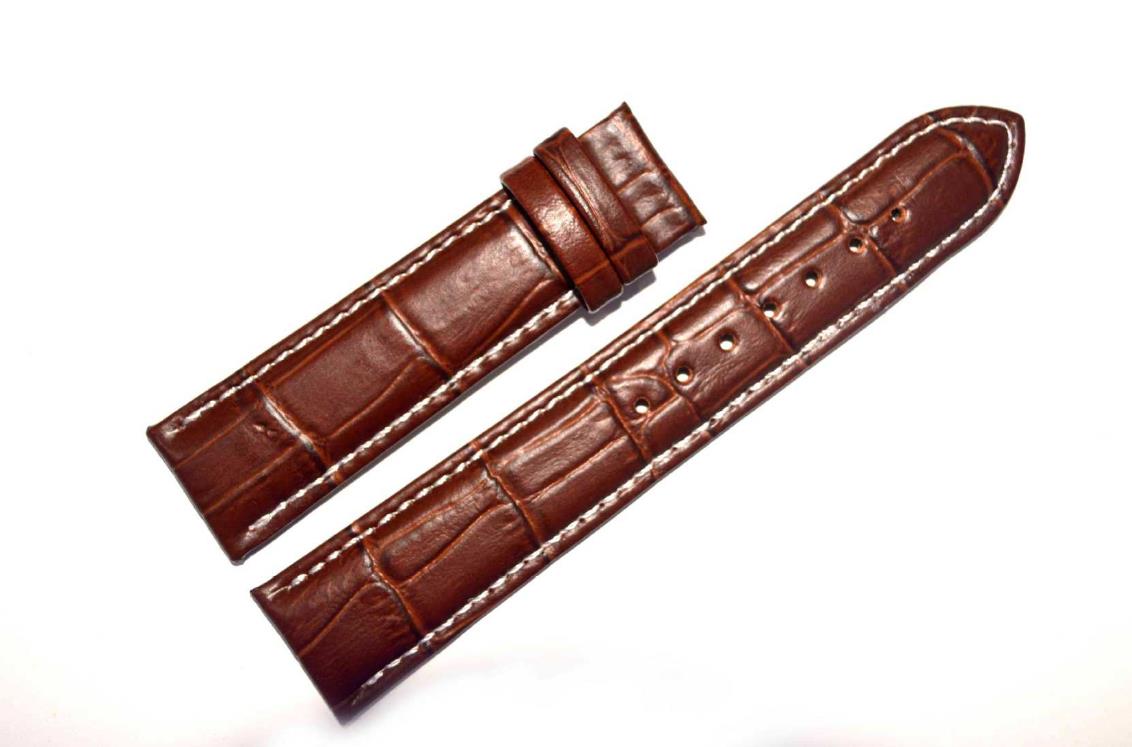 1. Look at the appearance of the cowhide watchband

The top layer of skin is made of the original leather taken from the cow. The surface of this skin will show irregular lines, with clear pores, delicate touch, and luster. The more compact the cross-sectional tissue of the high-quality scalp skin, the denser the subcutaneous hair surface.
2. Knead the cowhide watchband by hand

The scalp skin has excellent ductility characteristics. When we pinch the skin surface, the surface texture will be greatly deformed. When the pressure is released, the skin will return to flatness as before. The hard cowhide is another matter, its process and steps are very different, but the pores on the surface are still clearly visible.
3. Fold leather watchband by hand

If you encounter the lack of luster of the first layer of the cortex, and the above two methods are not applicable, you can find its subtle changes with a single fold. The top layer of skin is the epidermis of cows, which is colloquially referred to as "skin". When the skin is wrinkled by an external force, irregular textures will appear. For fake leather and two-layer leather, the surface layer is more smooth due to different processing techniques.
4. Smell the cowhide watchband with your nose

Usually artificial leather has a pungent smell similar to plastic, while genuine leather still retains the smell of pure animal fur, so it can be identified as cowhide by smell.
The above are the practical methods for identifying leather watchbands shared by watch manufacturers, hoping to help you.