What's the difference between wooden watch and metal watch?
Wood watch offer people a warm texture that the metal watch does not have.
A wooden watch, as the name suggests, is made of wood on the dial and surface. Although not waterproof, dustproof, and functional, there are plenty of people who like this watch.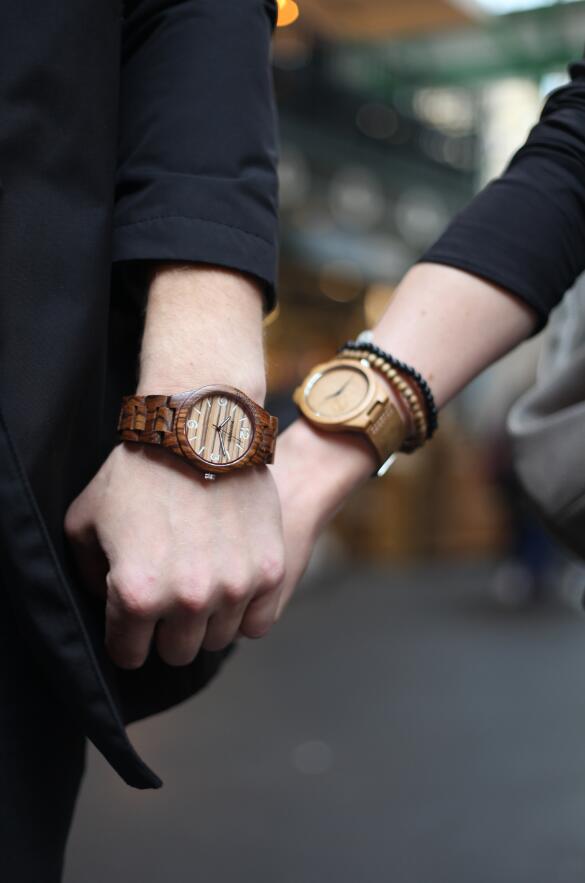 Wooden watches have the internal features of metal watches, and wooden watches made of precious wood such as sandalwood and mahogany are not as old as metal watches. Wooden watches will pass through the body's temperature, sweat penetration, and friction will be smoother. In addition, ebony watches have a certain health effect on the human body. Wooden watches are now selling well in Japan, South Korea, Canada and Hong Kong. "Wood Watch", a fashion product combining time and accessories, will become the new darling of the watch industry.
The material of the wood watch currently mainly comes from red sandalwood, ebony, green sandalwood and white maple wood. Ebony, red sandalwood is clear, green sand will change color, and it will become dark during the day and yellow at night....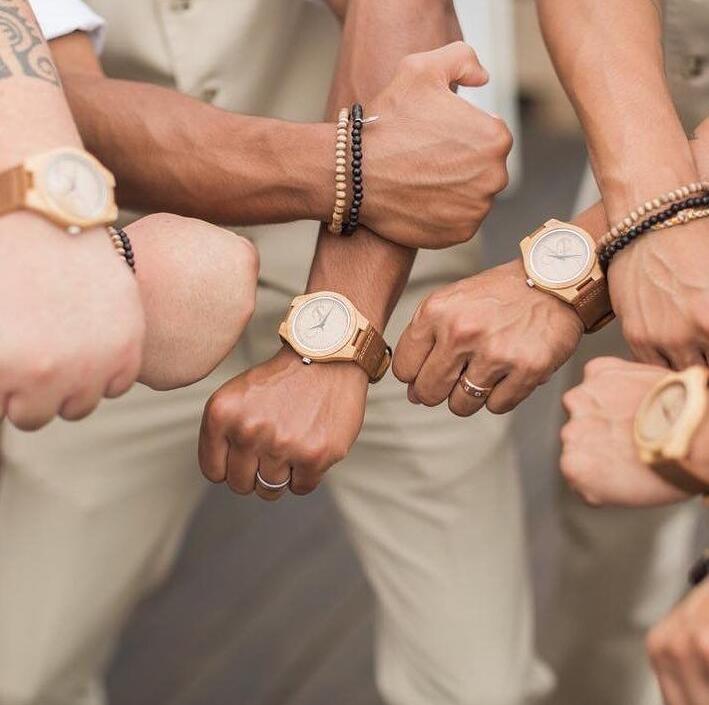 Metal watches are manufactured by molds and have standard molds. The production of hundreds of thousands of large quantities at a time can also ensure accurate dimensions. However, wood watches are not the same and can only be manufactured by hand, one by one. In the process of storage and production, "breathable" wood is easily deformed by temperature and humidity. Sometimes, it's hard to go through repeated improvements to make a finished watch. Just place it there and the dial naturally cracks. In order to solve this problem, we added an additional process after the watch was initially made, and used oil injection and painting techniques to block moisture and give the watch its shape. At the same time, control the scrap rate from the source and try to choose raw materials that are well-made and not easily deformed. After such treatment, watches from the temperature of ten degrees in Shenzhen to Europe and the United States shipped to minus ten degrees will not be deformed.